From EMEA
Anna Louise Midsem
Sad News - Anna Louise Midsem
We received the sad news that our friend and colleague, Anna Louise Midsem from Norway, had passed away.
Anna Louise was one of the founding members of the European ME Alliance. and was a driving force behind much of what the Alliance did.
She was a continuous board member of EMEA up to her retirement due to health in 2021 and worked so well with her determination and dedication.
She did so much to help EMEA get going and always did the secretarial work at EMEA AGMs.
She was very active in the Norges ME Forening along with Ellen Piro.
She was also active in ME advocacy in previous years before EMEA began.
Anna Louise was one of the big names in ME in Europe - an extremely knowledgeable and active advocate who, like several others, never received as much credit as they deserved for all the dedication and effort given to the cause.
She was very knowledgeable and compassionate and had a deep historical knowledge of ME from far earlier than when EMEA came into being.
Anna Louise was a true inspiration. She helped many members in the Alliance with her knowledge and ability to evaluate different situations.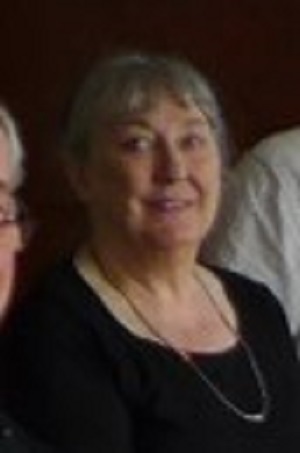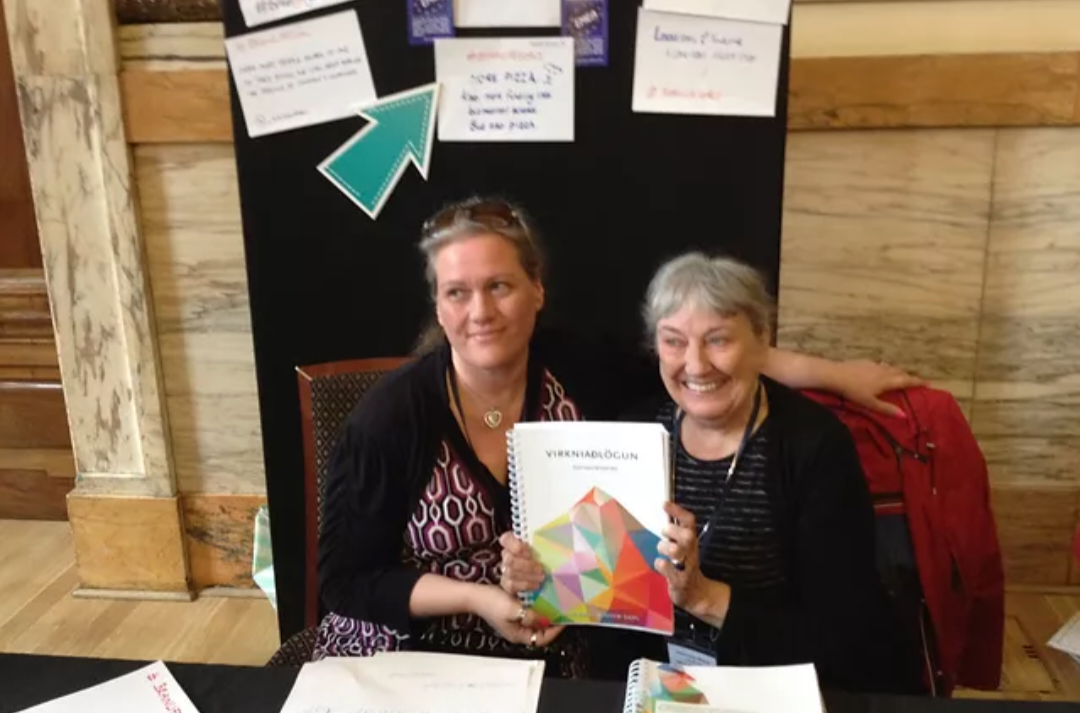 Here is Anna Louise (on the right) together with Jóhanna from EMEA Iceland, at an Invest in ME Research international ME conference in London. They are holding a copy of an Icelandic translation of the book Aktivitetsavpassing (Classic pacing) which Anna Louise's daughter, Ingibjörg Midsem Dahl, had published in Norway.
Colleagues in EMEA always enjoyed her company and describe Anna Louise as a lovely lady, a very caring woman - wise and generous with her time for others, always so friendly, upbeat and good humoured - and who worked with integrity for people with ME in Europe.
She was also a great conversationalist. Time would fly in her company.
Members of EMEA express their deepest condolences to Anna Louise's family and friends.
The Norwegian ME will be publishing an obituary and we will add that here when available.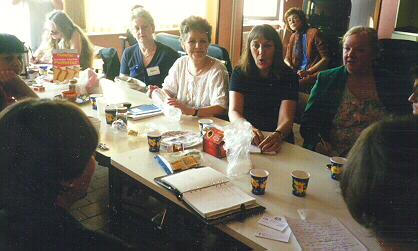 ---
Last Update: October 2022